KIVA Informational Meetings
September 17th @ 6:00 PM
October 15th @ 6:00 PM
**Both meetings held via zoom. Both meetings are identical so you only need to attend one. Athletes are not required at this meeting**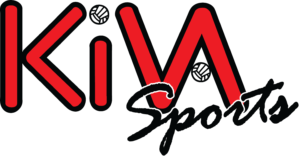 How to Register for KIVA Club Ball
First, you'll need to decide on the type of team you want to try-out for. Clicking on the "KIVA Comparison" button will direct you to our page explaining your options, complete with a comparison chart for reference. Once that's done, you can follow the directions below to begin the registration process!
Step 1
Check your age division by clicking the "Age Definition" button.
Step 2
KIVA National/ Regional / Development registration will open September 1st. Short Season opens February 1st. Click button below:
Step 3
Click the "Pioneer Region Registration" button and select REGISTRATION, (you will be either a NEW MEMBER OR EXISTING MEMBER – complete this registration and you must bring a copy of the e-mail confirmation to one of the Tryout Shirt Pickup dates.
Step 4
Click the Medical Release button. Print and complete the form, and submit at Tryout Shirt Pickup.
Step 5
To receive your Tryout Shirt bring:
$300 deposit payable to KIVA

Medical Release Form

Pioneer Region Confirmation
Step 6
KIVA Tryout Dates are below. Official Schedule will be posted once CSAA & KHSAA Post Season schedules are released!
KIVA Tryouts for 10s-14s = October 21st-26th
KIVA Tryouts for 15s-18s = November 5th-9th
Step 7
KIVA Tryout Shirt Pick-Up & Submit Registration Check Date Options:
October 9th 4:00-6:30 PM – For 10s-18s
October 17th 4:00-6:30 PM – For 10s-18s
October 30th 4:00-6:30 PM – For 15s-18s ONLY
Step 8
Upon making a KIVA team you must attend the KIVA Uniform Fittings. Dates below.
October 27th 4:00-7:00pm – For all 10s-14s NATIONAL & REGIONAL TEAMS
November 10th 4:00-7:00pm – For all 15s-18s NATIONAL & REGIONAL TEAMS